CAMILLA S. ØVERUP, PhD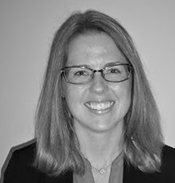 Postdoc, Section of Environmental Health, Department of Public Health, Faculty of Health and Medical Sciences, University of Copenhagen
Research Areas: Romantic relationships and sexuality, Intimate partner violence, Sensory loss among older couples, Development of interventions.
Contact: Camilla.oeverup@sund.ku.dk
Camilla S. Øverup is a postdoc at the Unit of Medical Psychology, Department of Public health, at University of Copenhagen, Denmark. She received a B.A. in Psychology from Marshall University, WV, USA, in 2009, and an M.A. in Psychology (2012) and Ph.D in Social Psychology (2015) from University of Houston, TX, USA. She then worked as an Assistant Professor in the School of Psychology at Fairleigh Dickinson University, NJ, USA, before moving back to Denmark and joining the Sexuality and Interpersonal Relations Research Group. Her research interests lie broadly within the intersection of the self and romantic relationships, and she has researched sexuality, intimate partner violence, and how individual differences influence romantic relationship cognitions and evaluations. She has recently begun work on developing relationally-based interventions.
ORCID: https://orcid.org/0000-0002-5557-2597