SØREN SANDER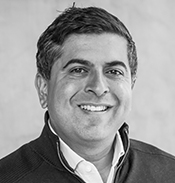 PhD Fellow, Section of Environmental Health, Department of Public Health, Faculty of Health and Medical Sciences, University of Copenhagen
Research Areas: Digital health, Divorce, RCT studies.
Contact: sander@sund.ku.dk
Søren Sander is a Ph.D. fellow in the Sexuality and Interpersonal Relationships Research Group at the Department of Public Health, University of Copenhagen. He is currently completing her Ph.D. in the Graduate Program of Public Health and Epidemiology under the supervision of Dr. Gert Martin Hald, with a focus on divorce. Søren earned a Master's degree in Psychology from the University of Copenhagen in 2012. His research interests center on the efficacy of digital interventions in ameleorating the negative consequences of divorce, for both adults and children.
ORCID: https://orcid.org/0000-0002-4537-9881